March 7, 2012
 Discuss this post at the Kitchen Sink in the Diner Adventure seeker on an empty street, Just an alley creeper, light on his feet A young fighter screaming, with no time for doubt With the pain and anger can't see a way out, It ain't much I'm asking, I heard him say, Gotta find me a future move out of my way, I want it all, I want it all, I want it all, and I want it now, I want it all, I want it all, I want it all, and I want i...
The Week in Doom
In which we walk around the weekly cultural signifiers that indicate that we are, week by week, proudly and confidently approaching the zero point with the same cheery sense of self-assurance with which lemmings are said to approach a cliff.  The Week That Was In Doom, might otherwise be known "as things that make you want to guzzle antifreeze," with apologies and a tip o' the Surly Crown of Thorns to Charlie Pierce. Pass the Prestone, hold the ice. And see what the rest of the crew will have, will ya barkeep?
Mothers' Day shooting and arrest, the one per cent does Disney, faux scandals fomented and heroic victim poses struck, the AP notices when its own titty gets caught in a wringer, Verizon holds the government's coat, fertilizer investigation yields no news but plenty of pieties, bad weeks for nukes, increased sunspot activity, and how humans will survive the coming round of mass extinctions.
Read more at The Week in Doom…
UK: Average price of a home is now NINE times the typical salary
Amateur investors tap 401(k)s to buy homes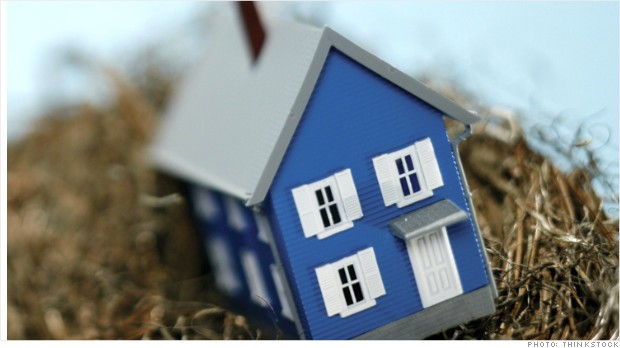 Former Google exec says he has 100,000 emails showing how 'immoral' company avoids paying UK tax
Apple accused of 'highly questionable' billion-dollar tax avoidance scheme
You thought Ryanair's attendants had it bad? Wait 'til you hear about their pilots
Massive, mile-wide tornado rips through Oklahoma City area
A Black Mound of Canadian Oil Waste Is Rising Over Detroit

Petroleum coke, a waste byproduct of refining oil sands oil, is piling up along the Detroit River
Deep sea mining 'gold rush' moves closer

This deep-sea rock is rich in copper. Minerals form in the seafloor because a natural hot spring has been laying them down for thousands of years.
Diner Quotes
Past exchange on the Diner Forum:
agelbert: "I never thought I'd be around to watch an empire do an imitation of a taffy pull. Some call it overreach or over stretch."

haniel: "I call it a reach-around, based on what the corporations are doing to us."
From Stewie in Rewilding:
I could not let this one pass without saying RE, you can add me and my family to the list of people you "have" saved.Our family moved down here to Tasmania years ago, just looking for a better lifestyle.I didn't like our modern life , but i certainly could not  of been classed as being switched on at that time. We were definately heading in the right direction . Slowly  trying to become self sufficient , one small step at a time.Yet i still could not see the world for what it is.Then i came to the Diner, i admit originaly due to Peter's hydroponics posts .But it was your economic and political articles that kept me here reading and helping me to join the dots.   I am not sure if it a case of "It will be different here" syndrome, but i think given a few more years to set up things. We might just make it and if we do your name sure will be mentioned around a camp fire one night as one of the reasons we did.
From Karpatok:
Archie, that is the incredible thing about the diner. So far I find these people amazingly honest, forthright and without an ax to grind. And apparently they don't all think alike. They have quite different views but at the same time are respectful and tolerant of each other. I think that is because they had a previous history together on another site. Be that as it may, it's really RE who sets the tone here and in good humanist fashion he is willing to discuss anything. I really appreciate the lack of authoritativeness and didacticism in the tone here and I share the values of openness and willingness to allow people to share their POV. Above all I cannot bear censorship.
What brings me here each day, and makes me a willing participant, if not as indefatigable as I once was, is RE's motto, "Save as many as you can." Not every post leverages that. But I have to think that this site, as a body of work, ranging from spirituality to survivalism to economics to psychopathology, edges us to a better sense of well being as a result of our work as a group. If you show up every day and read, and participate, you end up knowing things you may not have known before.

And of all the tools that protect us against the Great Uncertainty looming, knowledge shared is probably the best vector to enable us to "Save as many as you can."- Surly
Man, if it looks like a Dead Fish; if it smells like a Dead Fish, it IS a Dead Fish. People definitely did starve during the Great Depression, but no records were ever published on how many it actually was. At a certain point the MSM just ignored it. It would not have played very well against FDRs Fireside Chats preaching Hope and "the only thing we have to Fear is Fear itself". Sound familiar? Goobermint Hopium….
Top Diner Commenters

RE, Peter, Surly, Ashvin, Golden Oxen, El Gallinazo, Tao Jonesing, William Hunter Duncan, Karpatok, Ross, Reanteben, Mark N, Roamer, Uma Peregrina, EndIsNigh, JoeP, Jb

Doomstead Diner Comics