The Thin Line Between Global Collapse and Faith
Off the keyboards of Ashvin Pandurangi & JT
Published on Picturing Christ on October 3, 2012
Discuss this article at the Epicurean Delights Smorgasboard inside the Diner
I am pleased to present my first guest post here on Picturing Christ – an article by reader "JT". His article focuses on one of the most basic questions that inspired me to start this blog in the first place – how do we truly respond to the systemic trials and tribulations that humanity faces in the upcoming decades? There are many blogs and websites dedicated to documenting these predicaments and offering advice on how to prepare for them.
Some of them even venture into questions of spirituality and faith from time to time. My own writings at The Automatic Earth over the last few months regularly touched on these issues. However, I recently started to feel like the constant divide between our Earthly predicaments and my spirituality was much too forced and arbitrary. I had the sense that there was a fundamental flaw in the process of offering insights and advice when they were artificially divorced from spiritual truths.
So, with that in mind, I was very glad to hear that fellow Christian and reader of PC also felt the same way, and decided to put those concerns into writing. As Christians, we cannot hesitate to rely on the word of God when it comes to all spheres of our lives. The fact that we may be talking about economics, finance, geopolitics, energy and environmental issues, psychology, etc. shouldn't make a bit of difference. All of these issues are inextricably woven into the underlying philosophies of spirituality and faith, and, specifically, the God of the Bible and His word.
We are now living in a world where the structures that have come to dominate human civilization are crumbling. Financial contagion from the global banking crisis has spread to all regions of the world and is destroying economic growth. Tensions between Western nations and those in both the Near and Far East are growing, with several theaters of war already firmly established. Our total reliance on fossil fuels and industrial processes for global economic activity has destroyed our natural ecosystems and warmed our atmosphere to extremely dangerous levels, while also depleting those resources and creating the potential for systemic environmental, economic, political and social collapse.
So, before getting to JT's excellent article, I would like to offer my own personal (yet brief) opinion on these grave matters of collapse and faith. The trying circumstances and events that confront all of us in the years ahead are exactly those which require us to remain resolute in the unconditional truth and morality of our faith. Jesus tells us that there will come a time in which "many will fall away and betray one another and hate one another… and because lawlessness will be increased, the love of many will grow cold". (Matthew 24:10, 12).
I believe that whether we are actually living in that specific time or not is irrelevant, because the underlying lesson applies to all times of tribulation before the second return of Christ. And there is no doubt in my mind that severe tribulations have already started to descend upon us, and that they will only grow more imminent and threatening to humanity over time. Therefore, we must always remember to be on guard and ensure that we are NOT the ones who are falling away from God's truth, the ones hating each other or the ones watching our love for our fellow humans grow cold.
If our understanding and fear of systemic collapse ever begins to lead us towards such a mindset, then, regardless of whether we are physically prepared for Earthly concerns or not, we must immediately re-orient ourselves back towards our faith in Christ.
That being said, here is JT:
THE THIN LINE BETWEEN GLOBAL COLLAPSE AND FAITH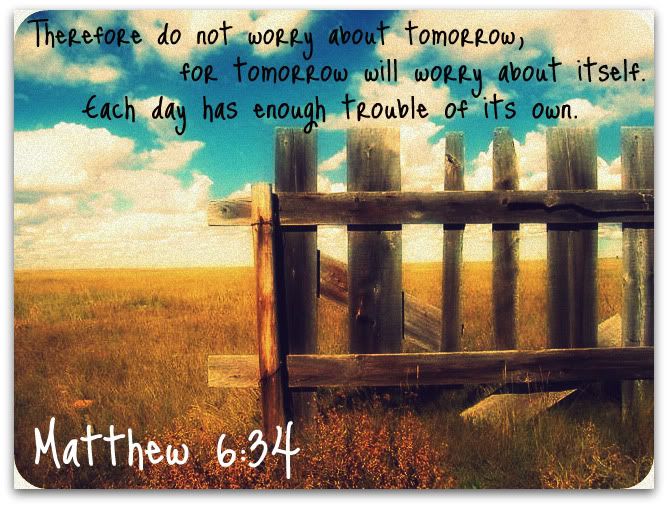 Having first read Ashvin's writings on The Automatic Earth, I believe that many who are reading this article may be walking a path similar to mine and dealing with the same issues related to systemic collapse. I would like to pose a question to you all that has occupied my thoughts for some time – can Christians also be "preppers"? Can we honestly say that we are following Christ while we are also preparing for the collapse of the world systems around us?
There is one particular evening that I will never forget. My wife, I and another couple were having dinner, and we all considered ourselves to be committed, born again Christians. The topic of preparedness eventually came up in conversation. This was many years ago, before the financial disasters entered mainstream awareness and before peak oil was a serious concern. Many of our Christian brothers and sisters were already storing food, learning how to garden and how to recreate some of the lost arts and crafts, such as grinding grains, canning, shoe-making and tailoring.
At this time my wife and I still had young children, and we lived in a relatively wealthy suburb outside of Boston. While I was raised in a comfortable middle class home, my wife grew up in a world where a bowl of oatmeal or tomato soup was often your main meal of the day. She understood deprivation and what happens when things stop functioning well in society. Even so, her parents had taught her to always rely on God to get her through any situation. The discussion of preparing for disaster or social upheaval always made her uncomfortable.
At some time during the dinner, my friend announced that, in addition to food storage and other steps of preparation, he had purchased a gun to defend himself and his family in the event that the economic and sociopolitical situation became chaotic and violent. After hearing this revelation, my wife became incredibly agitated. She spit out her words with a force that surprised me:
"So does that mean you will shoot me and my children when we come to you begging for food? Where in the Gospels do you find that??"
My friend quickly tried to regroup, "Of course I wouldn't shoot you or the kids. You are part of our extended family. We would share and make do."
My wife was not to be consoled. "So we get to stand behind the barricade and watch you shoot down other starving women and children?"
Needless to say, dinner was over for that night. We have still remained friends, but the topic of preparedness is resolutely avoided when all of us are together. As I have become more aware of the issues of peak oil, as well as the immense fragility of our economic systems, the question has once again returned. As a devout Christian, should I focus on preparing for potential disaster or should I just rely on God?
Scripture does not seem to directly answer the question. The clear meaning of Matthew 6:34 is that we should not worry about tomorrow at the expense of today. So is preparing for a radically different future the same thing as "worrying"? More importantly, is prepping an attempt to rely upon our own devices rather than God? Does Matthew 6:34 prohibit us from acting on the knowledge that things are changing, and not for the better?
It becomes an even more puzzling issue when you consider the parable of the foolish bridesmaids described in Matthew. Jesus was clearly chiding them for their lack of preparation when he described the wise bridesmaids responding to the foolish who asked for their lamp oil – "since there will not be enough for us and for you, go rather to the dealers and buy for yourselves" (Matthew 25:9).
Yet, this parable was referring to the fact that we must have a certain level of awareness and preparation if we are going to enter the Kingdom of God when Christ returns. Jesus was mainly referring to a need for spiritual preparation, rather than a strictly physical process of preparation. There is no doubt that the last days will be characterized by much physical hardship, but it is critical to remember that we must always choose spiritual salvation and integrity over physical survival, if we are ever put in a position where such a choice between the two must be made.
The miracle of Jesus multiplying the five barley loaves and the two fish also tells us that Jesus has things under control and He will provide the necessary resources for us when we lack them. However, even He used the fish and loaves of a boy who had prepared for the day's journey (John 6:9-11). And, once again, these miracles primarily point to the spiritual provisions of God in times of need, rather than physical ones (even though He may often provide us with both). So, after wrestling with this subject for several years, I have come to a formulation in my mind as to what I need to do and how I need to handle the issue of preparedness.
I have no issue with acquiring knowledge about the predicaments we face and what potential outcomes are likely to come. Knowledge is an invaluable tool, just like a hammer or a rope. It can be used for both good and evil. I believe that Christ wants us to be knowledgeable – to capture all knowledge that we can and to put it to use for God, His people and His Kingdom. Therefore, I have no problem with learning all that I can about these issues or trying to educate others about them as well. As we learn in the Bible, "an intelligent heart acquires knowledge, and the ear of the wise seeks knowledge" (Proverbs 18:15).
It is not wrong to be prepared, either. Hurricane Katrina, for example, showed me how our government cannot handle a single hurricane that was predicted to arrive many days before and impacted only one major metropolitan area. Therefore, it is clear that we will be on our own with all sorts of calamities, especially those which happen simultaneously and feed off of each other, and especially when our governments are even more strained financially. To have food, water, medicine set aside is to be prudent, as is to have a plan of action to secure our safety and the safety of others.
God told Joseph to store up the grain in the seven years of plenty so that the people of Egypt would have enough in the years of famine (Genesis 41:47-49), and Joseph was blessed for heeding God's wisdom. We have a responsibility to be able to care of ourselves, our children, our parents, our communities and perhaps even strangers. This responsibility lasts every day of our lives – not just when disaster strikes. Saving and storing some of the surplus God has given us is actually a part of this daily duty. We are to be good stewards of the abundance that He has blessed us with, and we can pray that our blessings continue as they did with Joseph.
In stark contrast to that charitable nature, God has called very few (if any) of us to emulate Rambo or the Terminator, even in the face of extreme threats or adversity. Our Christian life, being only one part of the whole body of Christ, is necessarily a community life. Wherever we find ourselves, it is our duty to look at the needs of those around us and to work together to fill those needs. Part of our preparation needs to be the strengthening of bonds with our Christian brothers and sisters so we can carry each other through difficult times, rather than alienating them or treating them as hostile competitors.
Our own individual or family preparations should not overcome the rest of our lives. We should take prudent steps to care for ourselves, family and neighbors, but we cannot allow ourselves to become obsessed with those preparations. The acts of worship, work, education, community development, charitable works, etc., are all important and cannot be set aside to collect more stuff or to spend all of our time "getting ready" for collapse. As Jesus makes clear, we cannot ignore the present in the hope of having secured the future.
Jesus commands us to share our abundance and our skills with the less fortunate among us (Matthew 25:44-45). This command applies regardless of whether we are living in a pre-collapse or post-collapse environment. Does this mean we have to open our pantry to the desperate masses, so that we are completely wiped out and our families are left to die? I don't think so. Does it mean we have to be alert and open to the needs of others around us and attempt to ease their suffering whenever we have reasonable opportunities to do so? Yes.
What is the limit of our charity? How far do we have to go? I don't know, and I doubt there are any absolute answers. Each situation will present itself differently and, ultimately, we must above all seek to do God's will (not our own) in each individual case. We need to be open to the idea that God may want us to share even when we are unsure if there is enough for ourselves and our family. There is no doubt that serving God will sometimes call for radical departures from our "normal" sense of what's appropriate.
Another important question is whether Christians should use force to protect themselves, their families and their property? This is a very difficult issue for me. I do not own a gun. Several years ago, I would have unequivocally and judgmentally stated that Christians should not own guns; that Christians should never resort to violence. I would have said to rely on God, and He will save you. Recently, I have moved away from that absolute position.
There are instances in the Bible when God calls upon the strong to protect the weak, and we can all imagine circumstances when only physical force will stop the perpetration of hideous evil against us or those close to us. The Bible clearly states that "whoever shed's man's blood, by man shall his blood be shed" (Genesis 9:6), which implies that those people whose actions threaten or lead to imminent death of others have removed themselves from God's protection and have subjected themselves to the proportional justice of man.
I have come to see that Christians, just like anyone else, may be required to defend themselves and those who God has placed under their protection. At the same time, though, I believe that the use of force on another human being should be avoided if there is any possibility of doing so. Such force should only be used after very careful and prayerful  consideration of the alternatives. The Bible repeatedly tells us that we should never be quick to "repay evil with evil" (1 Peter 3:9, Romans 12:17), and that we should always rely on our prayers to seek out God's guidance and His will.
Therefore, physical force should be used in the smallest amount required in any given situation. Overcoming our enemies by wounding or killing them is never something about which we should be proud or about which we should gloat, but rather a course of action that we should mourn and regret with every bone in our body and all of our hearts. God is truly in control of everything, and once we have taken prudent steps to secure the basic well-being of ourselves, our families and our neighbors, we must rely on God to take care of the rest.
We have to remember the loaves of bread and the fish that Jesus provided to the masses. We have to be like the widow confronted by a creditor who wished to take her two sons away for the debts owed by her husband. All she possessed was a small jar of oil, but she trusted in God's prophet, Elisha, and her oil was multiplied greatly by God so that she could pay off the debts and live off of the surplus (2 Kings 4:1-7). Many Christians may look on these events as irrelevant ancient history, but God is still very active in the world today. Many people find themselves buried in debt today, just as the widow was then, and God's grace towards His children remains the same.
Therefore, be not afraid. The most important part of Christian prepping is to realize that God has not abandoned us. To paraphrase Saint Paul – governments will fail, pensions and 401K's will fail, banks and commerce will fail, electricity and running water will fail, our political and social institutions will fail, but God's love will never fail us (1 Corinthians 13:8-10). We must carry the joy of knowing Christ into the future. No matter what the future brings, He will be there with us. We need to find peace and we need to quiet our anxieties with this knowledge. We need to let this knowledge make us joyful and loving in the face of trials and tribulations.
The thoughts contained in this article are my own. They are a reflection of my own struggles to follow Jesus in a world gone mad. I claim no special knowledge or understanding of scripture or God's will. No one should feel that I am telling them that they have to do things exactly the way I do, or believe exactly as I believe. Please do not feel judged by any of these words. God has given each of us a conscience and, if it be His will, He will put the Holy Spirit into our hearts and minds to show us what he wants for and from each of us as individuals. We each have our own walk of faith to follow.
God may be telling some of you to build a fortress and stock it with weapons and supplies to last a lifetime. To others, He may be telling them to renounce all of their worldly possessions and, like Saint Francis of Assisi, approach the world as naked as the moment they were born. He may be telling them to rely solely on God to clothe them, just as He did with Adam and Eve after the Fall (Genesis 3:21), and to fulfill their needs. Either way, I pray that my thoughts can be of some assistance to those who have the same burning questions.
And I recommend that everyone solemnly pray to Jesus and listen very carefully for His answers. Since we were all created as unique beings, those answers will no doubt be unique for each of us. I hope that I will receive comments and feedback from those who are reading this. God knows that I have much more to learn and that your comments will perhaps open my eyes to perspectives that I have not yet considered, and will help me ask even more questions that I have yet to formulate.
We are brothers and sisters in this journey. Please be gentle with me and with each other in your comments and replies. It saddens me to see the vitriol and petty remarks that many commentators dump on each other in some of the blogs that I follow. There are many people who are mean and judgmental just for the sake of building up their prideful images of themselves and stroking their egos. However, as followers of Christ, our goal should be to abandon our egos and our pride, and to do everything we can to support each other and build each other up.
Peace and Hope,
JT